The cultural power of gaming
For different gaming-related workshops funded by a larger programme aimed at culturally empowering kids and teens, posters communicate the intiative's offer to a younger audience.
The initiative "Stronger with Games" is part of a larger cultural funding programme helmed by the German Federal Ministry of Education and Research. This programme seeks to offer better opportunities to youths who grow up disadvantaged due to a socially challenging environment.
The Foundation Digital Gaming Culture teams up with local youth centers or other educational institutions to organize culturally empowering games-based cultural workshops for young people. They range from game-making barcamps to cosplay workshops.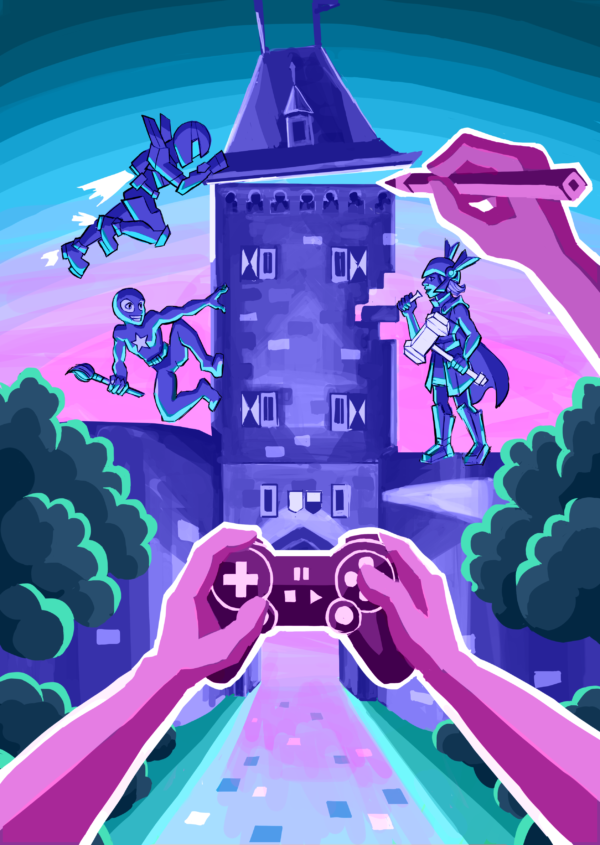 Hand-crafting virtual realities
Bad Münstereifel is a beautiful and old little town in Germany's rural Eifel region. As the city itself was built by craftspeople of old, this game workshop invited game-loving kids and teens to  discover their own digital crafting skills by discovering the game-building process.
Workshop attendees would have learned to tell their own stories by working with their computers as well as with their hands. After all, game design does not always happen on screen, but should sometimes be tested out by  experimenting with tabletop games or physical movements! Unfortunately, this workshop could not take place due to the COVID-19 pandemic.
Playfully dancing with creativity
The TheO'door youth and cultural center of Sangerhausen planned a dance event themed around  playfully engaging with creativity. The kids attending would have gotten to know each other during themed dancing and gaming activities. In between play sessions there would have been a creative workshop for designing their very own signature disco outfit.
For the event's grand finale, the attendees would have gotten a chance to show off their creations as part of their acets of very own fashion show. Unfortunately, this event could not take place due to the events of the COVID-19 pandemic.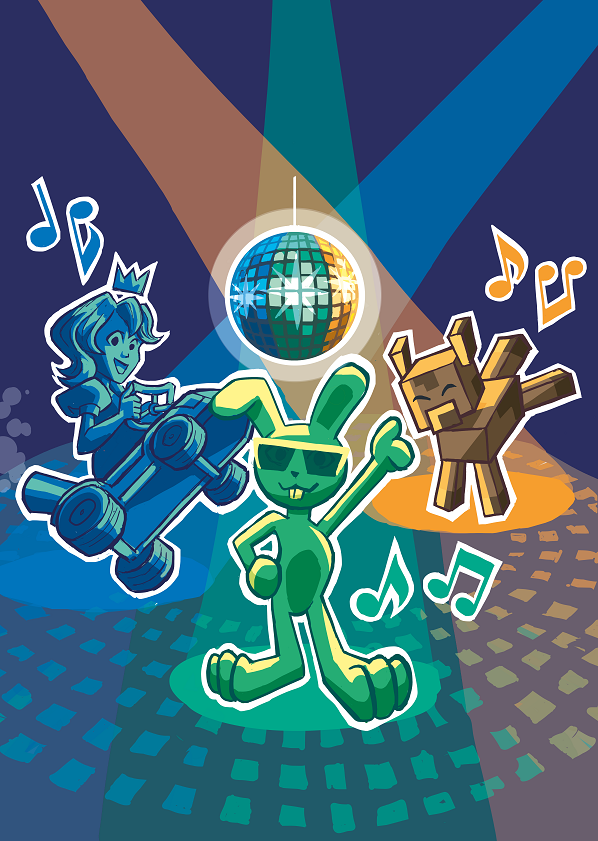 © Stiftung Digitale Spielekultur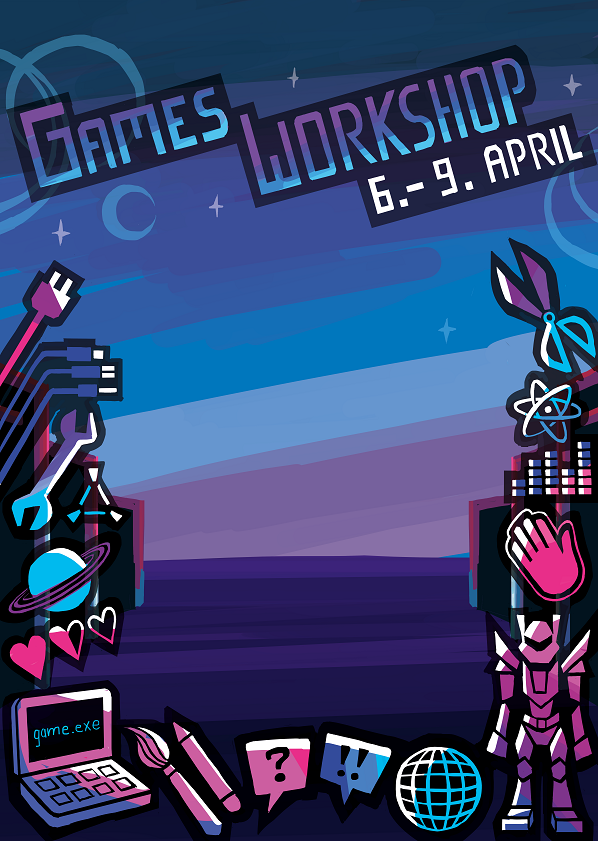 © Stiftung Digitale Spielekultur
Games Workshop Halstenbek
Kindling a passion for game design
Probably every game-loving youth knows that there are people who designed their favorite games. But how many get a chance to create their very own game?
This workshop planned to introduce young people to the craft, motivating them to explore their creativity and skills. Unfortunately, this event could not take place due to the events of the COVID-19 pandemic.