When animals became humans.
Coexistence explores an essential paradigm shift in human history: When our worldview stopped revolving around nature – and started to focus on humanity itself.
The gameplay explores one of humankind's most defining transitions: The Neolithic; when people evolved from hunters and gatherers to settled farmers. Players step into the role of a young huntress who is caught in the conflict between these two cultures.
Coexistence is being developed in Unity. I oversaw Art Direction, Game Design and Writing for a short playable prototype. For technical implementation and scripting I worked with Unity's Adventure Creator extension.
In today's popular culture, there are many misconceptions regarding the so-called "stone age". The stereotypes often paint the picture of a primitive folk. This is mainly due to very scarce evidence, as these people did not immortalize their culture in artifacts that survived until today.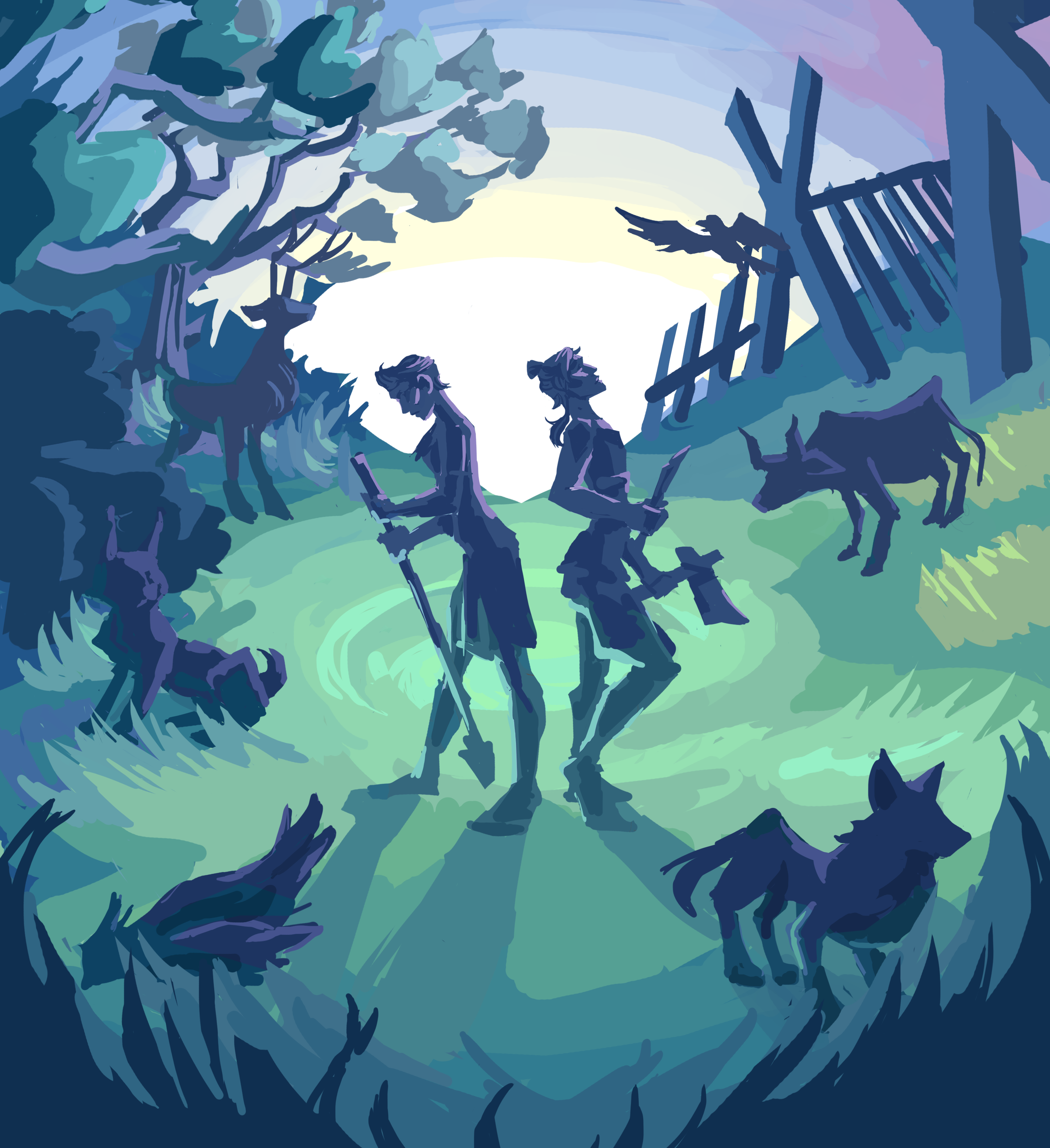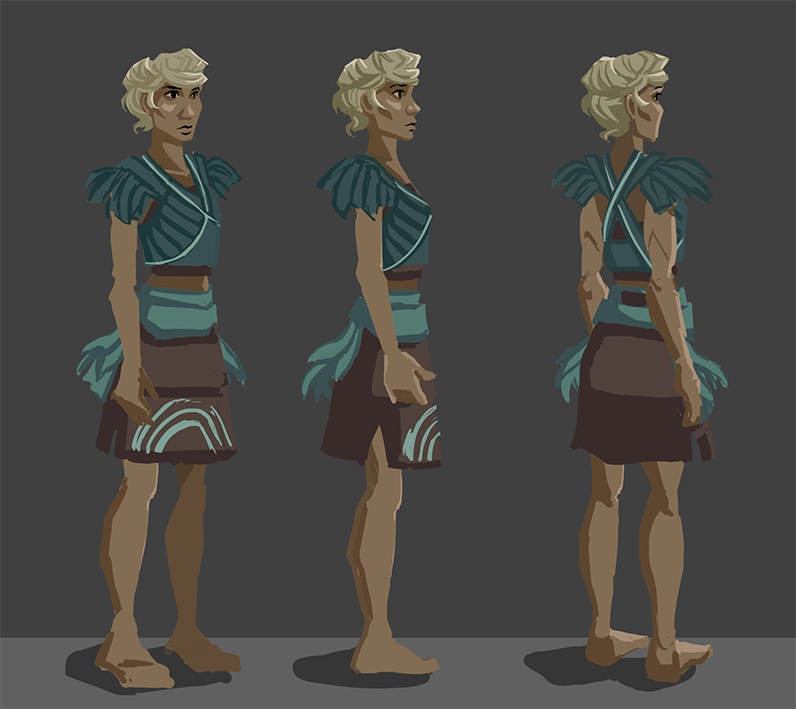 Illuminating a culture lost to history
Coexistence takes place around 7000 BC in Central Europe. Even though the concept is based on scientific research, there are lots of blanks to fill. As many artefacts consisted of leather or wood, most of the clues have been lost. Therefore, Coexistence is also about re-imagining a lost culture.